I don't know if I posted pics of Ari here lately or not, so I thought I would make a post about her.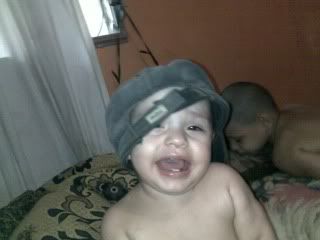 Before I went back in January, I sent two HUGE boxes down. And these boxes were filled with mostly food products that I don't buy in Honduras. Either because they are to expensive, or because I can't fid them. One of the things that I sent down was a bunch of slim jims for everyone.




Everyone loved the Slim Jims, except for Levi. He took a bite and said "No Mommy, carne pica. yuck." And threw it to the dogs. Ari, however was the one who loved them the most. I didn't want to give her one because of the fact that they are somewhat spicy. Somehow she got ahold of one and ate it. Then yelled for more. I forgot that she is her fathers daughter, and like the rest of the other ones, loves anything spicy.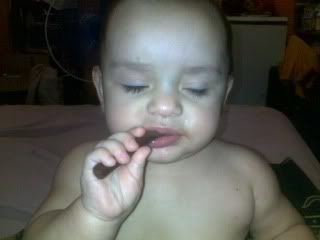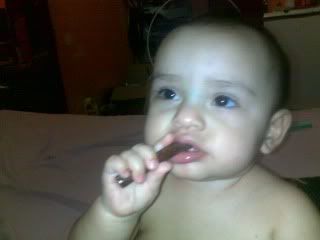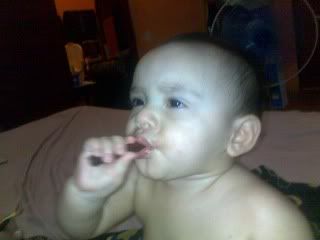 I personally think she is much cuter than Macho Man Randy Savage, dont you?