Here is a picture of me last year before I left.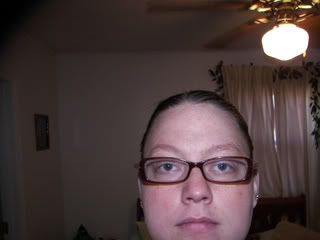 Here is a picture of me a couple of days after I got back.

Can you tell what is different?

No?

I have eyebrows. All my life my eyebrows have been non-existent. Well not really, they were just very blond, so it looked likeI had no eyebrows. It used to be the joke when I was growing up, one of my brothers would hit me (lightly - playing) and my mom would fuss at them saying that they hit me so hard that they knocked my eyebrows off, LOL.

Well one day Lale asked me if I was wearing make up and did I color in my eyebrows. Nope sure didn't. Somehow in Honduras, my eyebrows got dark.

Amazing what a little time south of the border can do for ya.