That is how she is growing. Like a weed. A fat weed at that.

Think it has anything to do with the 6-7 ounces she eats every 3 hours or so? She is such a piggy, and it is beginning to show in her belly.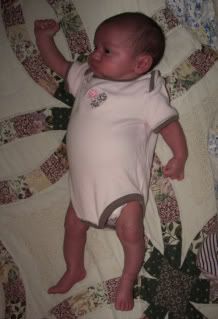 She looks like a sack of flour with barbie legs stuck in the bottom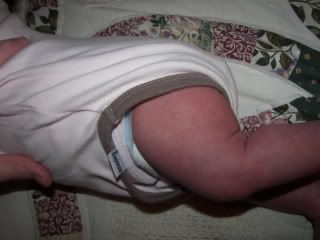 They are getting fatter though
I think most of her weight has been gained in her 2nd chin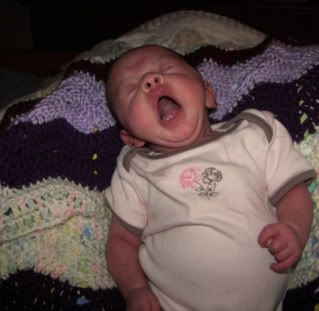 Look at that second chin
Halfway smiling
Look at how fat she is getting
One of my favorite thing to look at on her.
Her lips.