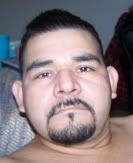 Happy Anniversary Viejo!
4 years ago today I was in Sava, Colon Honduras and it was my wedding day. Saturday, November 8, 2003 at 1pm I got married for the second, and last time.

I was there with Mickey, who was 9 months, and with Isa - who was not yet born, but I was 8 months pregnant with her, so technically she was still there. Because I was 8 months pregnant, I was only given permission by my doctor to be out of the country for five days. Those were the shortest five days of my life, and it killed me to leave. I told Lale that all he had to do was say the word, and I would stay. I cried the whole flight back to the US. When I got home I cried because of how empty my apartment was without my husband.

It was funny how our wedding was planned - sort of spur of the moment, but not quite. But it was a civil wedding, and while we both agree that we are married, when we are together 10 years (2011) we will be having a church wedding. This is as much for me, so that I get to have a wedding with that white dress, and walk down the aisle, and my family can come if they want, as it is for him to have the proper church wedding. And even though its 4 years away, those 4 years will pass quickly.

In the past six plus years we have been together we have been through alot. There were more than a couple of times that I didn't think we would make it, but by the grace of God, and fighting for our love, we have made it so far. Its been difficult, but I wouldn't change anything.

We met at a place where we both worked and just hit it off. And from there we started to date and from our first date we were pretty much inseparable. Actually from our first date, we were together and not apart until August 17th 2003 when he went back to Honduras for those 10 months. Then once he came back there wasn't a day (well not counting when I was in the hospital giving birth, LOL) that we were apart until he left this time. I have already made it clear that once I get back to Honduras, we will not be doing this again. We will grow old together, sitting on the front porch sharing jello watching the grand kids run and play :) I thank God everyday that he put my husband in my life. I thank God that we were able to deal with some issues - and their were MAJOR issues on both parts, but we have been able to work through it all. With each day that passes I love him more. Yes he gets on my nerves - even 1000+ miles away, but that doesn't change my love for him. I truly believe that he is the one that God has for me. My media naranja as they say in Honduras (my half orange/other half of the orange - don't ask because I don't know).

The pictures below were pictures that were taken at our wedding. This was before digital cameras. Or should I say before I had a digital camera, LOL. I don't know who took these pictures, but they didn't do the best job, but they are the only pictures that I have, and I cherish them anyway.